Artist Talk: Eglė Budvytytė
April 27, 7pm
In partnership with the Lithuanian Culture Institute, Canal Projects is hosting an in-person talk with artist Eglė Budvytytė, moderated by environmental scholar and curator Heather Davis.
This spring, Canal Projects is pleased to host the New York premiere of Lithuanian artist Eglė Budvytytė's film Songs from the compost: mutating bodies, imploding stars (2020), on view in our Lower-Level Gallery through April 29. Made in collaboration with Marija Olšauskaitė and Julija Lukas Steponaitytė, the video work offers an exploration of consciousness, human and non-human entanglements, symbiosis, decay, and renewal.
The film, shot in the pine forests and dunes of the Curonian Spit, features a cast comprised mostly of local youth. The work unfolds through a specially conceived song, choreography, and costumes. A hypnotic voice sings lyrics that draw on the writings of biologist Lynn Margulis and science-fiction author Octavia Butler. The choreography undoes the verticality of the human figure, unfurling it into the landscape so that the performers' bodies are constantly pulled toward the earth and toward each other, moving through the forest, along the dunes, and the water.

Based in Vilnius and Amsterdam, Eglė Budvytytė (b. 1981, Kaunas, Lithuania) works at the intersection between visual and performing arts. She approaches movement and gesture as technologies for a possible subversion of normativity, gender and social roles, and the dominant narratives governing public spaces. Spanning song, poetry, video, and performance, her practice explores the persuasive power of collectivity, vulnerability, and the permeable relationships between bodies, audiences, and environments.
Heather Davis is an assistant professor of Culture and Media at The New School in New York whose work draws on feminist and queer theory to examine ecology, materiality, and contemporary art in the context of settler colonialism. Her most recent book, Plastic Matter (Duke University Press, 2022) explores the transformation of geology, media, and bodies in light of plastic's saturation. She is the editor of the award-winning Desire Change: Contemporary Feminist Art in Canada (MAWA and McGill Queen's UP, 2017) and co-editor of Art in the Anthropocene: Encounters Among Aesthetics, Politics, Environments and Epistemologies (Open Humanities Press, 2015). Davis is a member of the Synthetic Collective, an interdisciplinary team of scientists, humanities scholars, and artists, who investigate and make visible plastic pollution in the Great Lakes.
The Lithuanian Culture Institute is a budgetary institution established by the Ministry of Culture of the Republic of Lithuania, which is consistently strengthening the role of Lithuanian culture in the world. The Institute purposefully presents Lithuanian culture and professional art abroad and enhances the opportunities on the international scene for cultural professionals and artists, as well as for specialists and organisations working in these fields.
The mission of the Lithuanian Culture institute is to create sustainable international cultural partnerships and promote the value of Lithuanian art.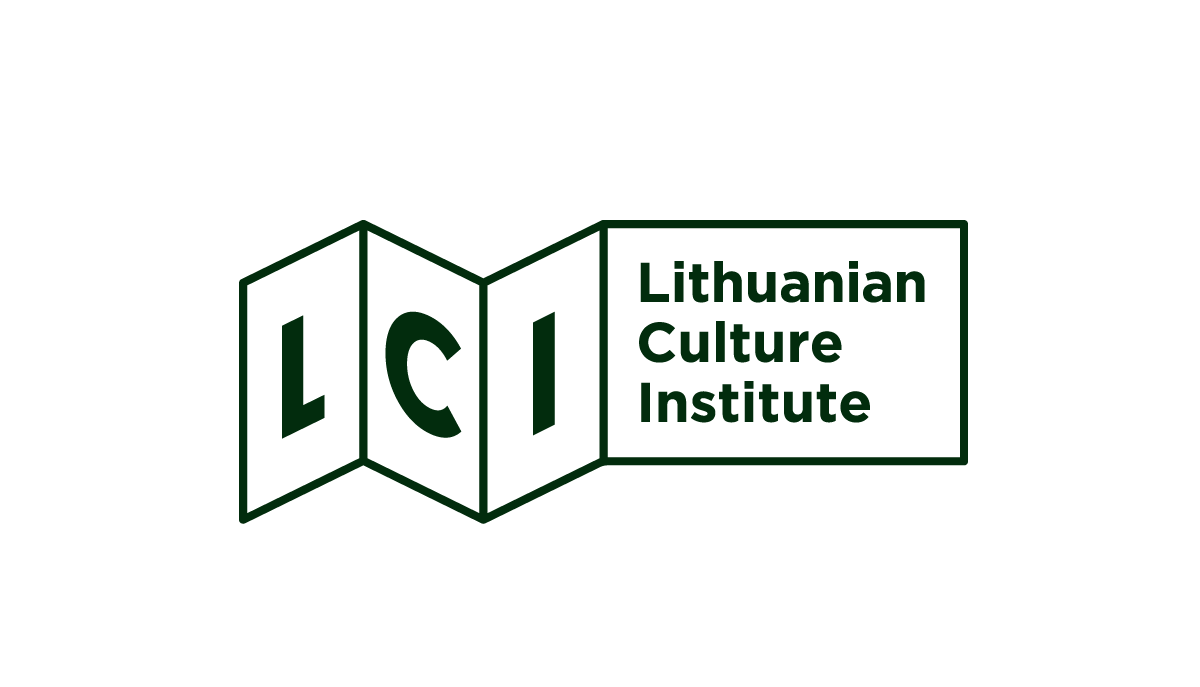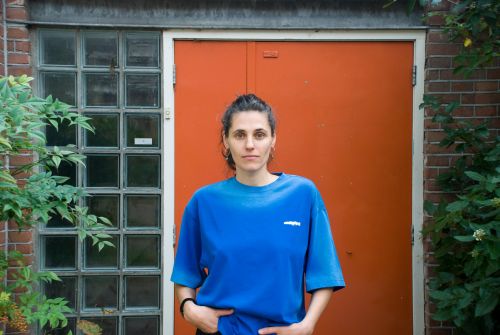 Eglė Budvytytė, image courtesy Marjolein Vogels.